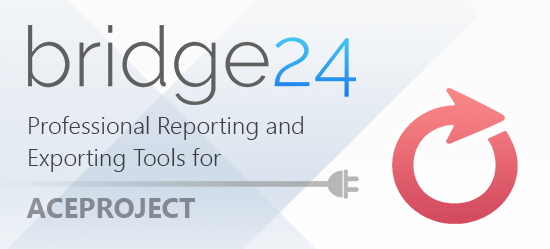 Bridge24 continues to improve and add enhanced features for AceProject users. In addition to reports and exports, you are able to create dynamic charts and use Bridge24 for your daily operational interface given that updating can be done directly from within it. Let's take a look at the features that Bridge24 offers:
Grid & Filtering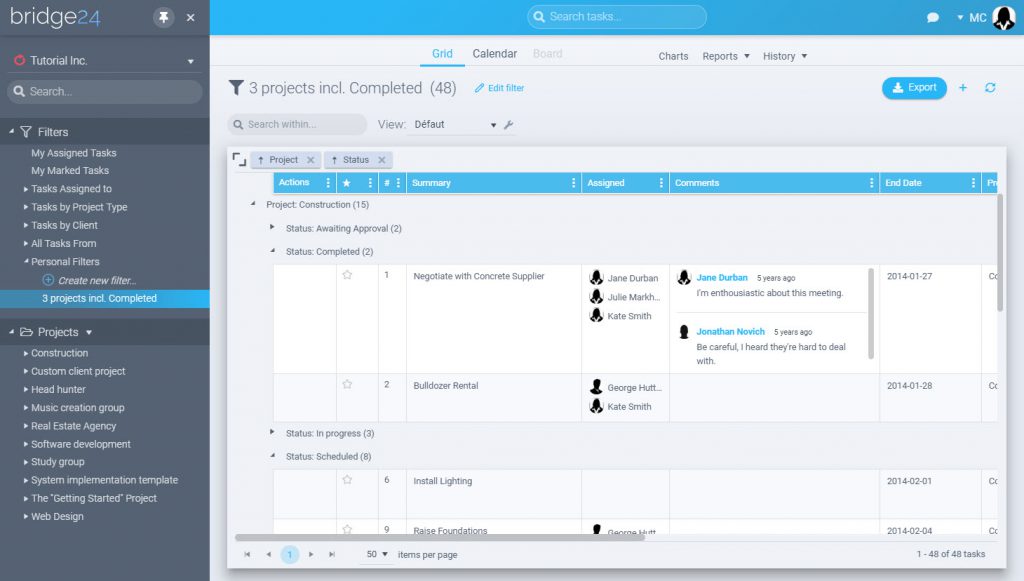 Bridge24 provides a flexible and powerful grid experience to easily display any task data desired. Create and save filters, show/hide fields, group, resize/reorder fields
Export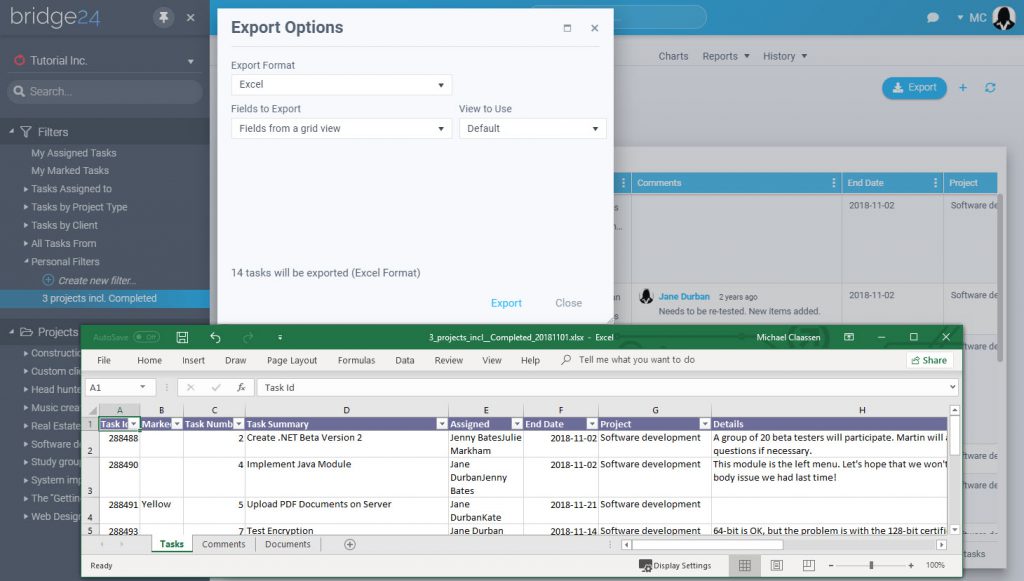 From any view, export the displayed data to Excel or CSV. Full comment information can be exported and available on a separate tab.
Kanban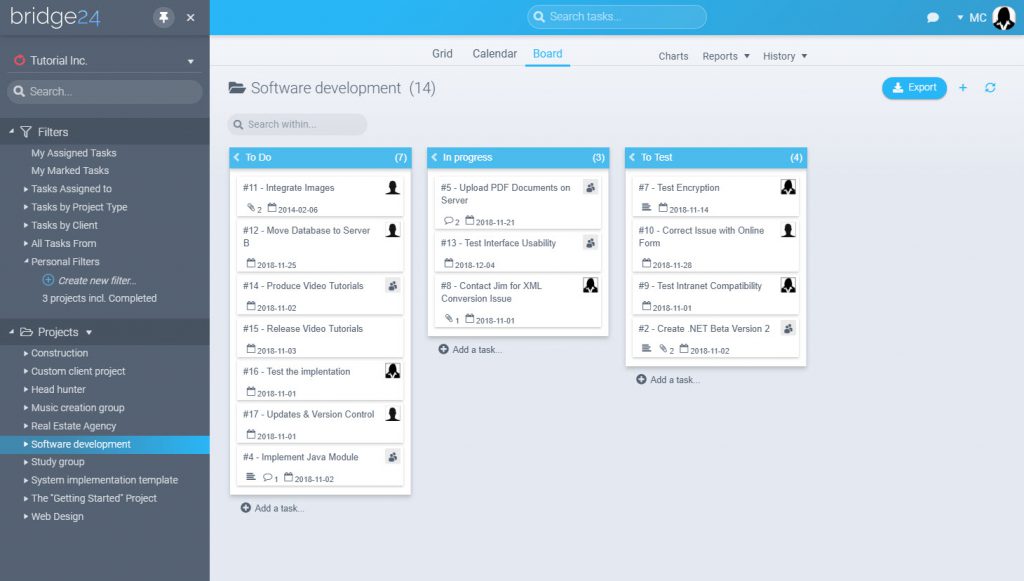 Tasks can be displayed in a board view. Each column (list) represents an AceProject status. Drag and drop tasks from one column to another column, click task to edit, and reorder within each list.
Charts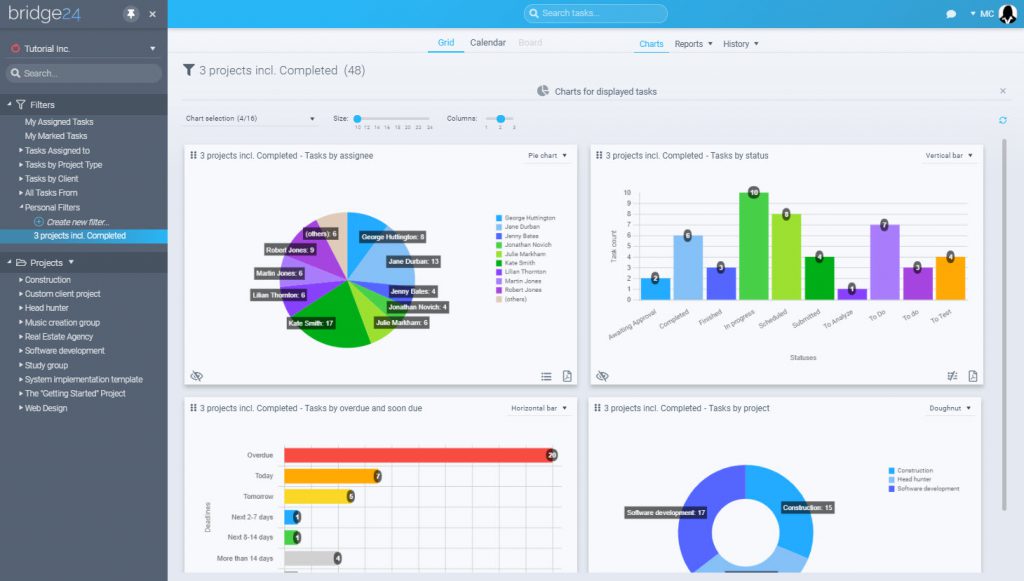 Display and interact dynamically with your task information in powerful charts. Select from any field to create the representative chart. You can even choose 2 variables and stack charts to provide further insight into your data. Export the resulting chart and with or without its task list to PDF.
Reports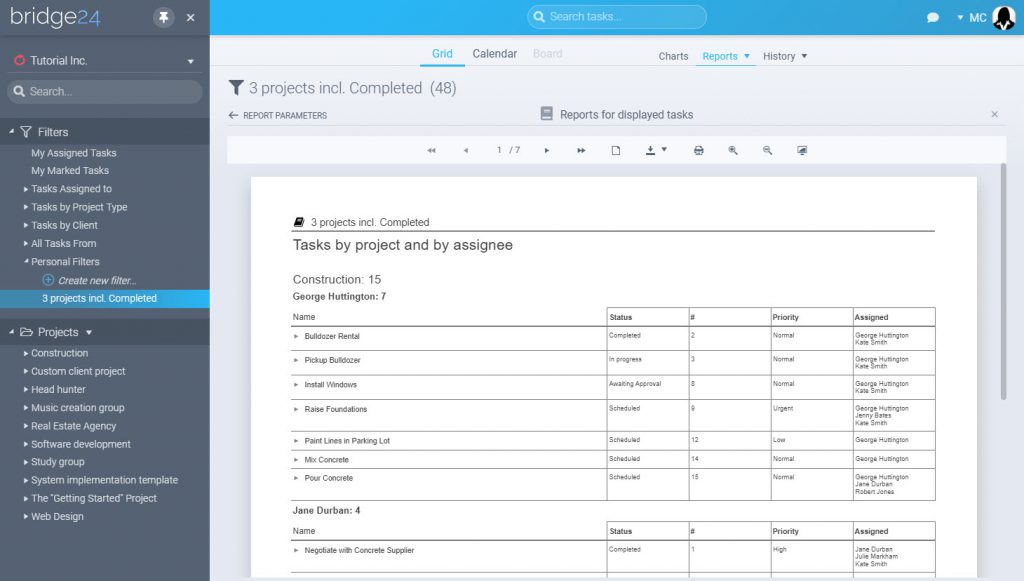 Create structured and formatted reports with 2 levels of grouping and save the result to PDF or Excel. Save report configurations for easy recreation and use.
History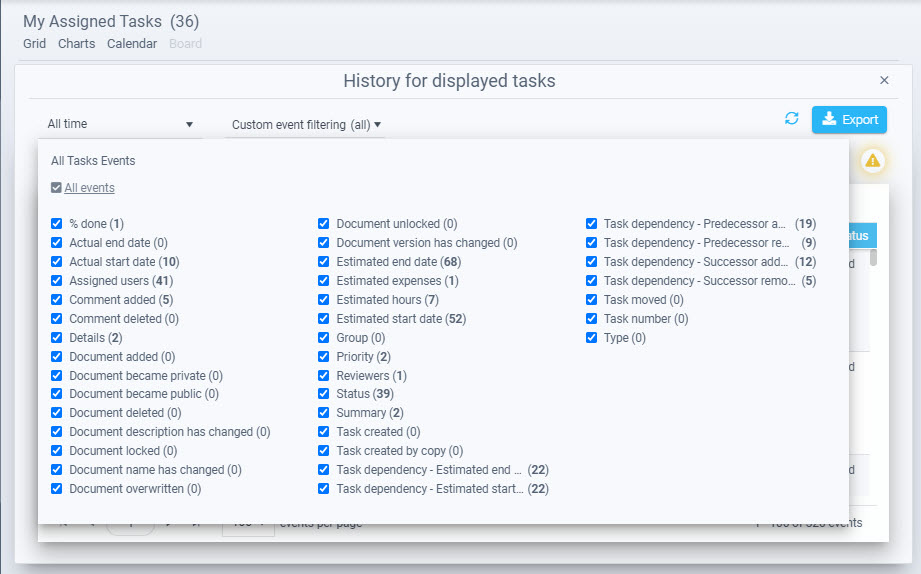 Who did what, when, what was the previous value? Are you curious to see what activity each user has done in the last 7 days, month, etc? All information that may be important to trace user actions on tasks in AceProject is provided in a convenient History view.
Edit within Bridge24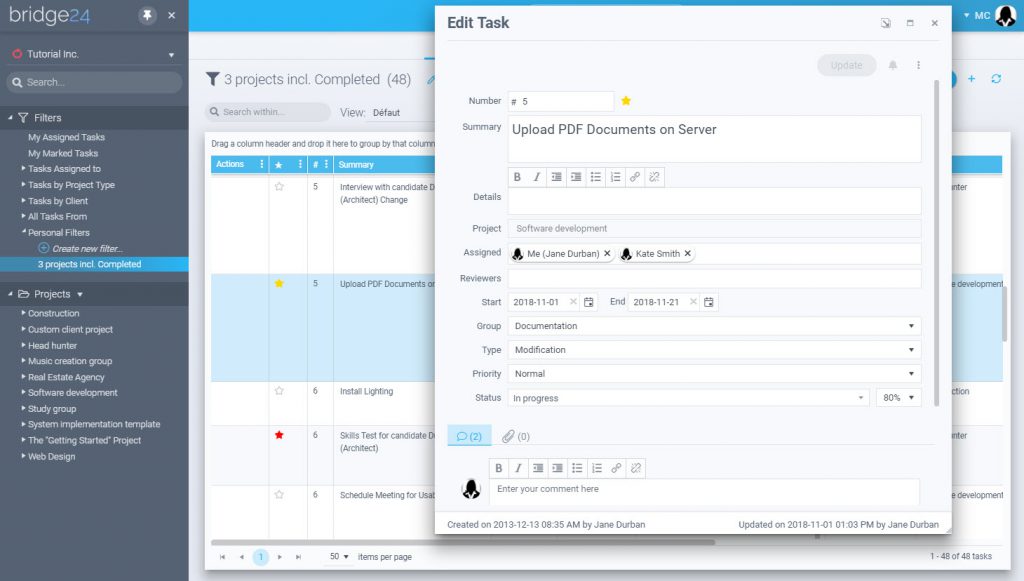 No need to switch back and forth between Bridge24 and AceProject to update an existing task. Click on a task and from the Edit panel change/modify/comment and then Update. The change will be made within AceProject.
Try it Today!
Bridge24 provides all these features and much more.
Sign up for your free 7 day trial to experience these features now!