AceProject is proud to announce its first integration with an external tool: Bridge24. All users of AceProject can now benefit from dynamic data integration within this application that connects to your account and provides additional features. Over time, you'll see additional elements in the AceProject interface that will bring you to Bridge24. See below a list of features available to you now:
Kanban-Style Board
A new way of looking at and interacting with your tasks. This Kanban-style view is a visual task workflow. It displays lists of tasks that are associated with the status of the task. Tasks can be ordered within the list and dragged to another list which will change the status of the task (ie. the position in the workflow).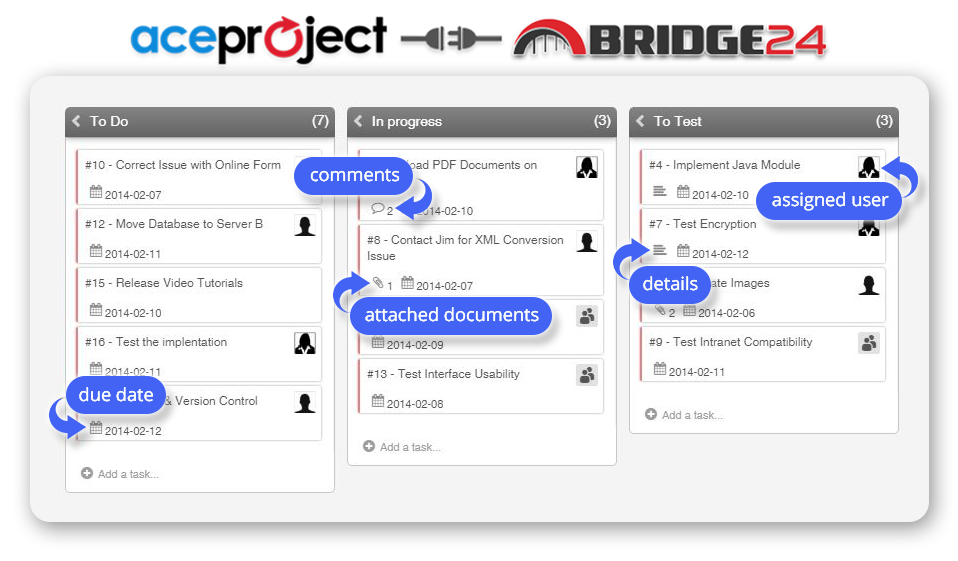 Power Grid
A flexible grid to interact with your tasks across all your projects. Group, sort, filter your tasks and more.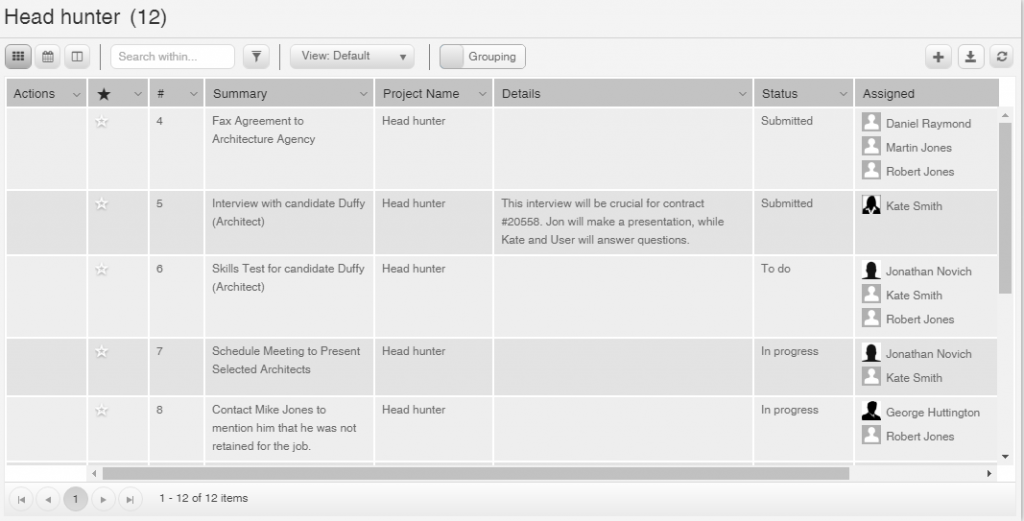 Scheduler
Display your tasks on an easy to use Calendar. Daily, weekly, monthly and agenda views are supported.

Export to Excel
Easily export your tasks to Excel or CSV directly from the Power Grid, the Calendar View or the Kanban View.

We hope you'll find that integration useful. Feel free to send your comments about it to us. Note that this integration can be activated or disabled under the Administration>Overview section. As always, the complete list of changes and bug fixes may be seen in our Change History page.