Streamlining management through centralization and collaboration.
A New Interface Coming Your Way
Now in Beta!
AceProject has released a beta version of its new interface. Already many new features are available, such as: bulk document download, dynamic charts and board view, and many others.
It is still in the works and missing features will be added over the coming year. Seamlessly switch between either interface to benefit from all features until then.
Intuitive user interfaces
provide a simplified user experience
Whether it is creating a project from a template, Gantt charts to view project progress visually, entering time within timesheets, or generating reports, AceProject provides a convenient and intuitive interface providing a superior user experience.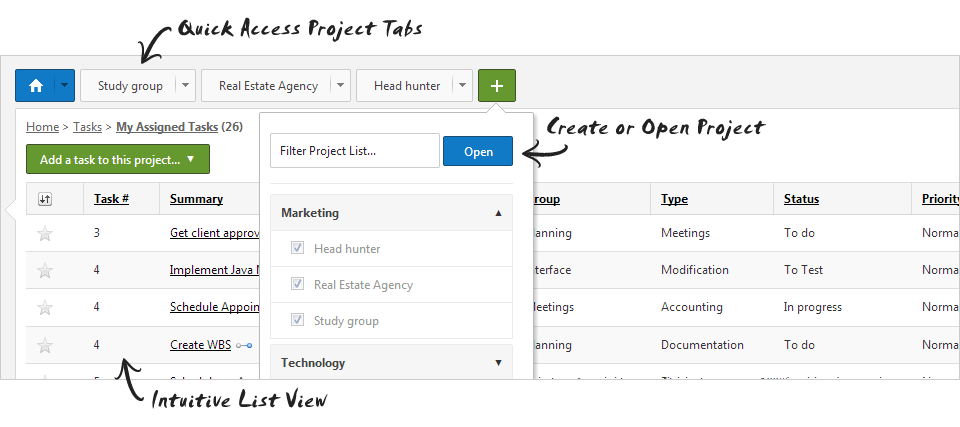 Stay connected
through email notifications
Wouldn't it be nice to be fully aware of activities that are constantly changing? This can easily be accomplished from your email Inbox. Receive updates to tasks, be notified when assigned to a new task, receive task reports and more.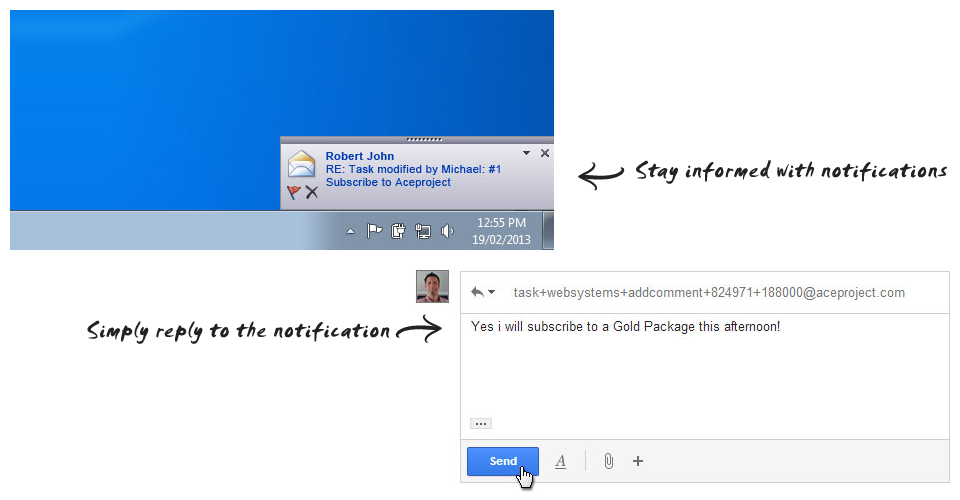 In business,
every minute counts
No more chasing employees for their timesheets. An integrated time management solution allows your business to track time across all projects. Employees can easily clock time against tasks they are working on and submit timesheets. A review process and reporting functionality provide control mechanisms to ensure proper time usage across the organization.

Your dashboard
at your fingertips
A consolidated view of all your tasks allow simplified access to what you are working on.
Click on any bar to jump directly to the list of your choice.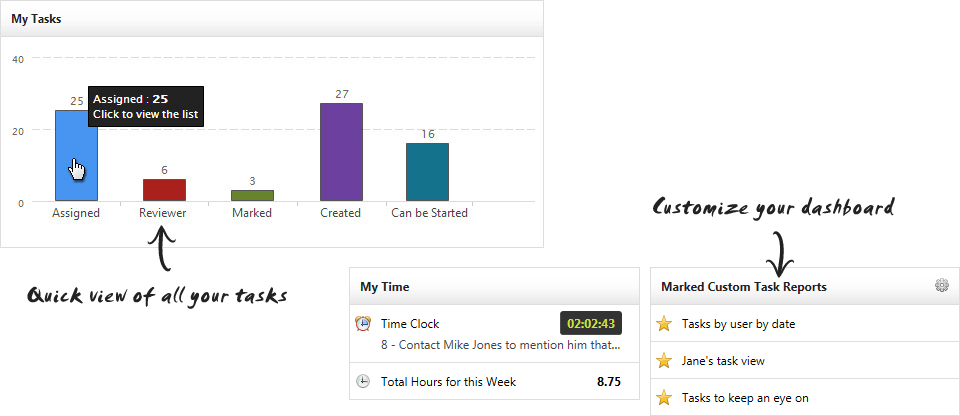 Documents securely
living in the cloud
Wondering where that critical file is? With AceProject it is always securely stored and accessible at the project or task level.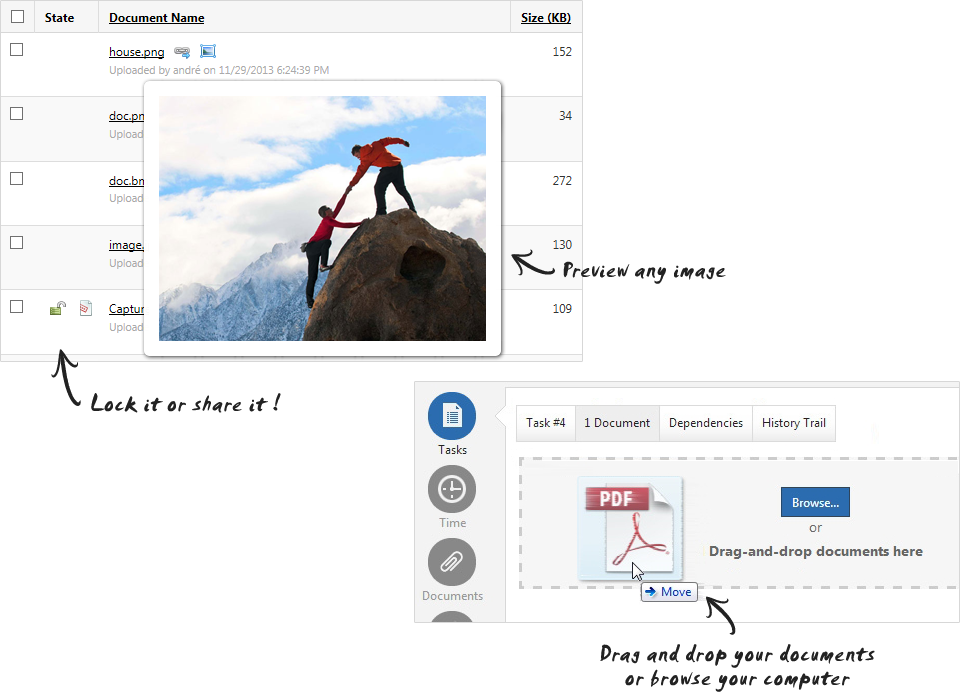 Stay in control
of your project expenses
Money makes the world go round. Stay on budget by tracking all costs against a project or task. The submittal and approval functionality as well as report generation is everything required to keep an eye on your expenses.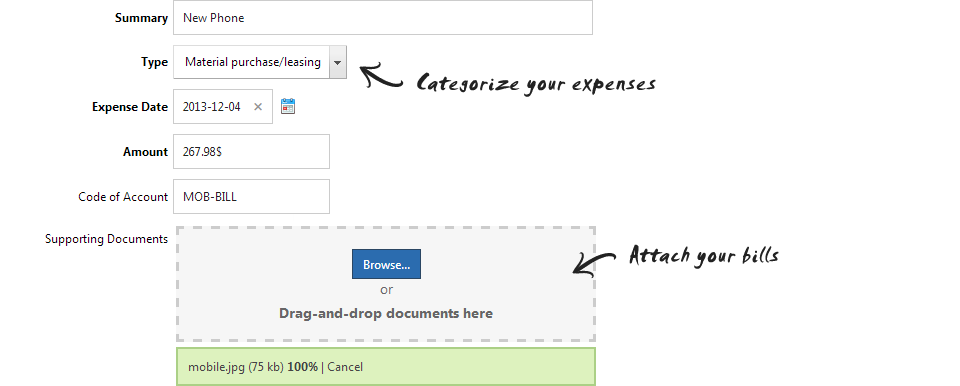 Conveniently create
flexible reports
Custom task reports allow tailored views and lists to be generated. Create your reports based on selected criteria. Define your fields, filters, and sorting order then save your report for future use.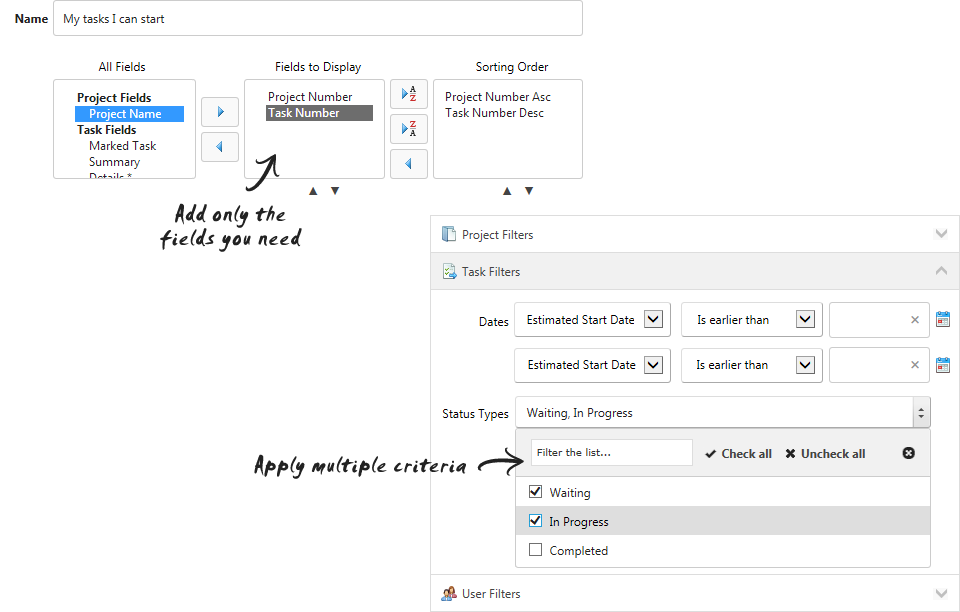 Access to your data
has never been easier
Sometimes you may require access to your data to use in another application. It is as simple as clicking the export icon to save your data into a CSV or XLS format.

Unlimited flexibility
using the API
Whether you would like to create automated or specialized reports, or extend functionality, the AceProject API provides you control to access information and tailor your experience to your needs.
To develop your own plugins and addons start by looking at the API documentation.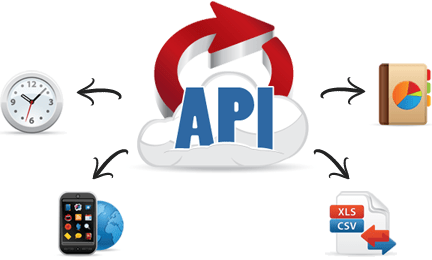 AceProject API Intro – Using with Excel : March 2014
Skin your interface
Interface skins can be applied at the account level. Each user can choose their own skin as well.

Match your corporate image
Apply skins, change the application's name and logo.
Many organizations use AceProject to collaborate with external resources such as clients or sub-contractors. In that case, it would only make sense that AceProject match the organization's corporate image.
Available skins: