We've been working on AceProject 4.8's new cost tracking features.
Cost tracking has been an often-requested feature set for AceProject, and we're finally doing it!
While working on the cost tracking module, we realized that not everyone would want to track costs in AceProject. This is why we decided to give that flexibility to our users. While we were at it, we also added another requested feature: the ability to disable all time sheet features in AceProject. You will be able to do this via the Account Info page: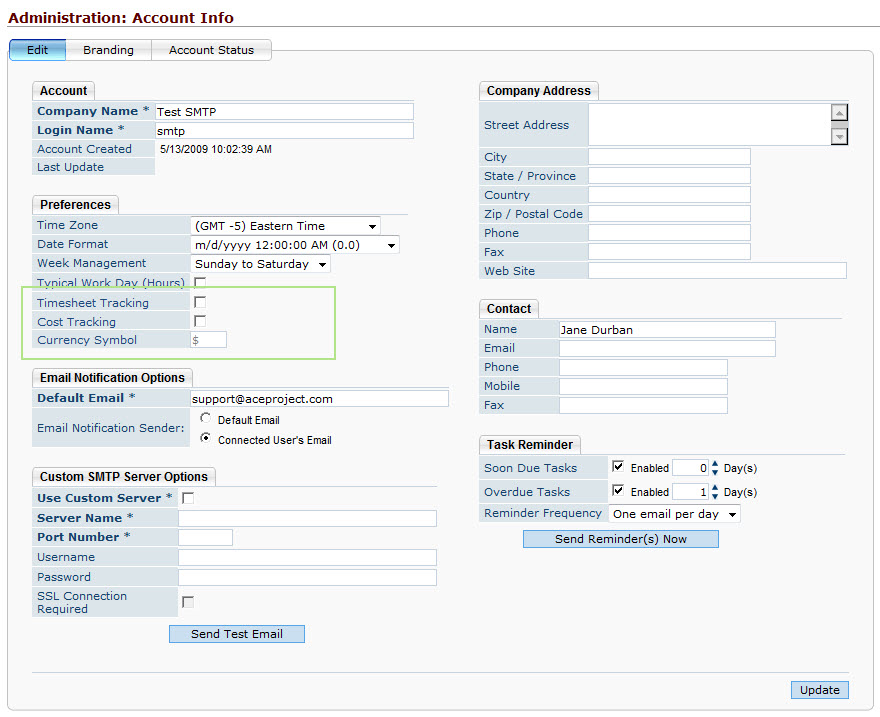 The nice thing about disabling time and cost tracking is that our clients will have the choice of either a very simple interface for project management, or a full-featured, iron-triangle project management system.
Keeping it simple is the challenge
We have worked for eight years to keep AceProject simple. Adding the cost-tracking features while keeping AceProject simple is a daunting challenge. While we need to have a complete feature set, we don't want to confuse anyone.
Each person (within their access rights) will enter their expenses in the My Office tab.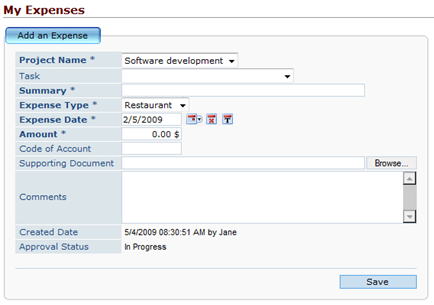 Much like the time sheets, expenses can later be sent for approval to the project manager. Reports will be available in My Office and at the project level.
No, that's not all.
There will be more to come in the next weeks: setting a user's hourly rate, project cost VS estimates reports, managing over time costs, etc.
Please comment and let us know what you think.
AceProject 4.8 should be released in early 2010.