We just launched a very convenient feature for those who use time tracking on their mobile device. Time entry was possible using the time clock only, but from now on, you'll be able to enter time manually, the same way as you can do it in AceProject.
This feature was frequently requested, as the time clock doesn't fit everybody's needs. Here's a screenshot of manual time entry: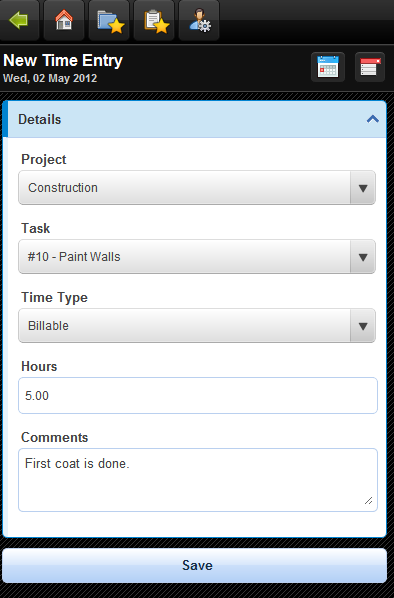 At this time, manual time entries cannot be edited once they're saved. This will be a part of our time sheet revamp, which should happen in the long run.