The drag and drop upload is now available at the task level. This feature will empower users to simply drag a document to the upload window rather than using the "Browse…" button. Up to 10 documents can be uploaded simultaneously. This feature will be available for project documents shortly.
Here's a screenshot of how the upload feature looks like: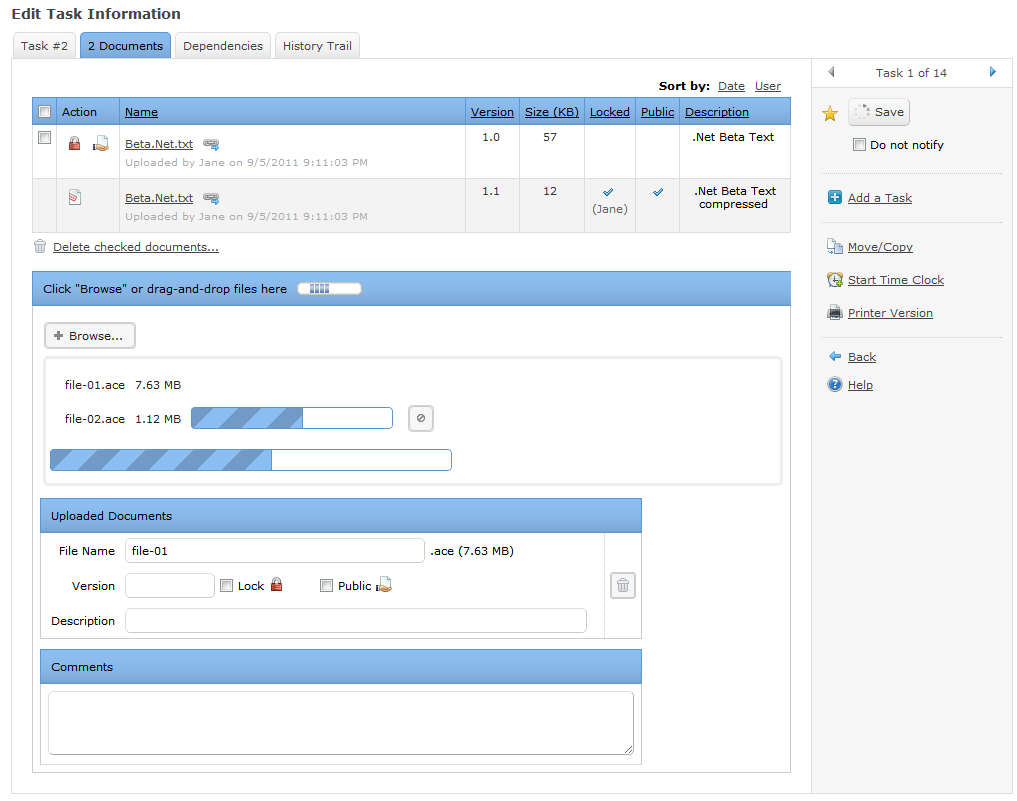 We also improved ergonomic elements, as per customer suggestions. Among other things:
We added a project tab slider that lets you view all your open projects more easily.
We also added a skinning property that lets you adjust the padding between lines in lists.
The global search now lets you search within hyperlinks.
The "Portfolio -> Projects" and the Admin pages can now be open upon login. Finally, when deleting multiple documents, a single notification is sent rather than one for each document.