As the help pages writer for AceProject, let me talk a bit about our new help system.
I'm actually a musician and one of my main influences is the rock group Kiss. I love their musicianship, their music and their stage show, of course, but they also taught me great things in life. They often said in interviews that they built the rock band they had never seen and always dreamed of. I realize that this is exactly what we do at Websystems, in the project management software business. We built the tool we had never seen and always dreamed of. Our new help pages are based upon the same motto: This is the help section I have never seen and always dreamed of.
Personally, when I look at help pages in general, I'm unsatisfied most of the time. It looks as though help is something that must be provided, but the time spent on its writing should be minimal. That's not our philosophy. We want to provide quality support, and quality help files, in order to keep offering a simple and efficient project management software.
I wanted to explain things in a way that couldn't be clearer. I wanted to add images, screenshots, show every field, etc. I wanted it to be more visual. When we discussed the general idea with Michel, our graphic designer, he brought some interesting concepts. I had great expectations and Michel finally came up with something that I had never seen. Plus, it was so original that I couldn't have dreamed about it. I give Michel two thumbs up for coming up with this awesome design. We are proud to bury our old help pages which, I think, were not reader-friendly enough and lacked visual elements.
You can see some examples by following the links below: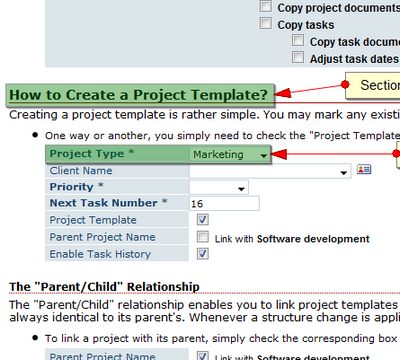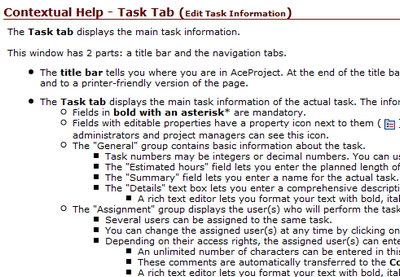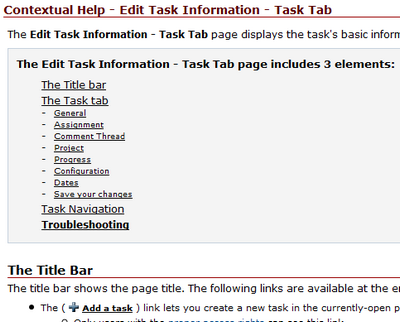 For your information, these new help pages will be available in version 4.6.