This week the new Gantt chart view has been enhanced including dependency creation, a third tab in the Edit task panel, and better time representation and scaling. Eventually, the Gantt chart will be available exclusively within the New Interface.
A number of other enhancements have also been implemented, such as improved detected changes, and an improved concept for global email notifications, being more accessible with an ability to temporarily disable the feature.
Gantt dependency display/management
Dependency information is available by clicking on the dependency line connecting the tasks.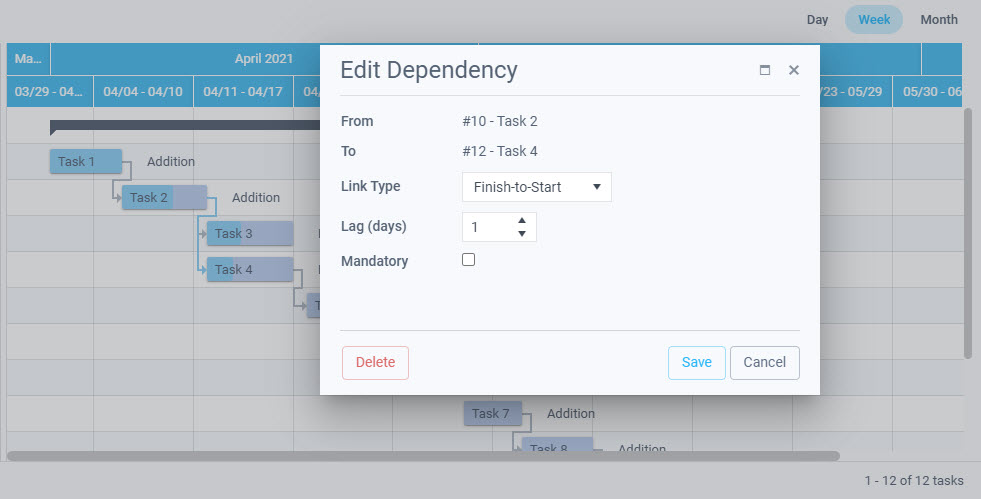 Dependency information can also be accessed and managed through the Edit Task panel through an additional tab providing easy navigation between predecessors and successors. All Read the Complete Post