Here are just some of the things our programmers and graphic designer have been up to since the beginning of the New Year.
Countless adjustments to the new interface design based on your feedback and suggestions have been performed. We are almost done cleaning up AceProject 6.0 from a usability standpoint.
Marked Custom Task Reports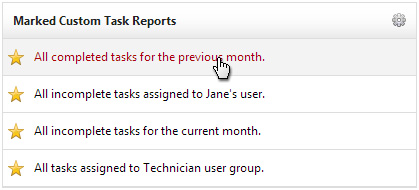 If your default Home tab page is the Dashboard, odds are you have already discovered one of our latest enhancements. A "Marked Custom Task Reports" section has been added so as to provide quicker access to your most often used custom task reports and to avoid having to locate them through the list of all account custom task reports, as you had to before.
Show/Hide Columns settings to multiple other users
Another great timesaver administrators will love is the ability to apply Show/Hide Columns settings to multiple other users simultaneously. Gone are the days where admins had to login as each user to configure their project and task list views.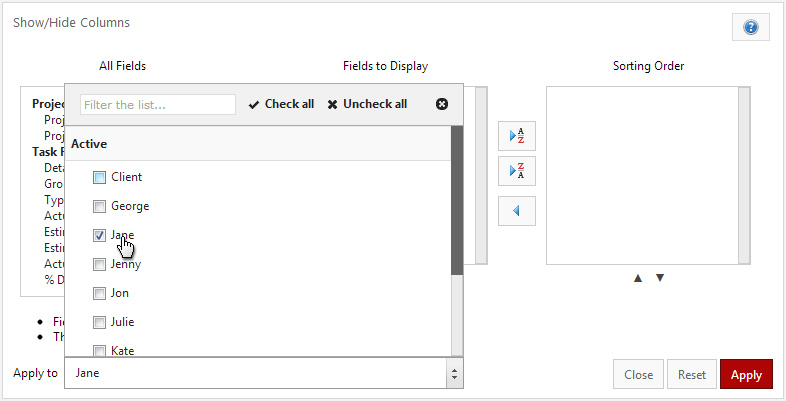 For the entire list of the latest updates to AceProject, you may refer to our Changes History page.
For Internet Explorer users (especially if you are using Internet Explorer 8), AceProject is now Google Chrome Frame compatible. You may download and install this plug-in and get Google Chrome performance without sacrificing your favorite browser. It's the best of both worlds!
As we look ahead, development efforts for 2013 will first be invested into our time entry and report modules. Our page view statistics clearly indicate how much these functionalities are being used by our clients. We also understand by the overwhelming number of enhancement requests pertaining to these items that there is plenty of room for improvement on both fronts. Stay tuned!