Happy (belated) New Year everyone!  We here at AceProject wish you all the best for 2014! Hopefully, a few of the latest enhancements that were released on January 15th and today, January 29th, will start the year off on the right foot. Much effort is being placed on streamlining functionality and simplifying the interface.
New Document Sub-menu
You may have noticed that fewer page changes/loads are occurring? More pop-up dialogues and other mechanisms have been added through the interface. For example, check out what happens when you click on the document indicator in the task list. A new menu appears.  From this list you can preview (an image) or download. No more need to go to Edit Task -> Documents (however, this page is still there).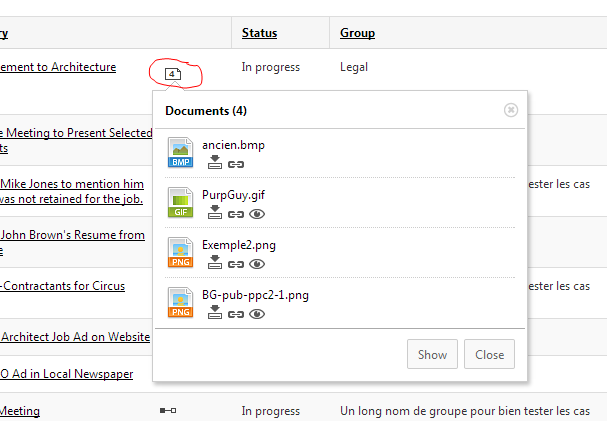 Modification of User Rights
Another change that may be of interest to you is User Rights. The Rights have been simplified.  B1, C1, D1 have been merged with B2, C2, D2, and now there are only 4 User Right options: Read Only, Limited, Extended, and Full. There is little that actually changes, however, be advised that now an Extended User can delete his own tasks and a Full User can delete the tasks of other (in projects that he is assigned to of course). Also, now everyone can comment on completed tasks (I hear clapping). So, what is the difference between Full and Project Manager Rights? The Project Manager can also change Actual Dates when a task is completed and can unlock a document locked by another user. Here is the new table: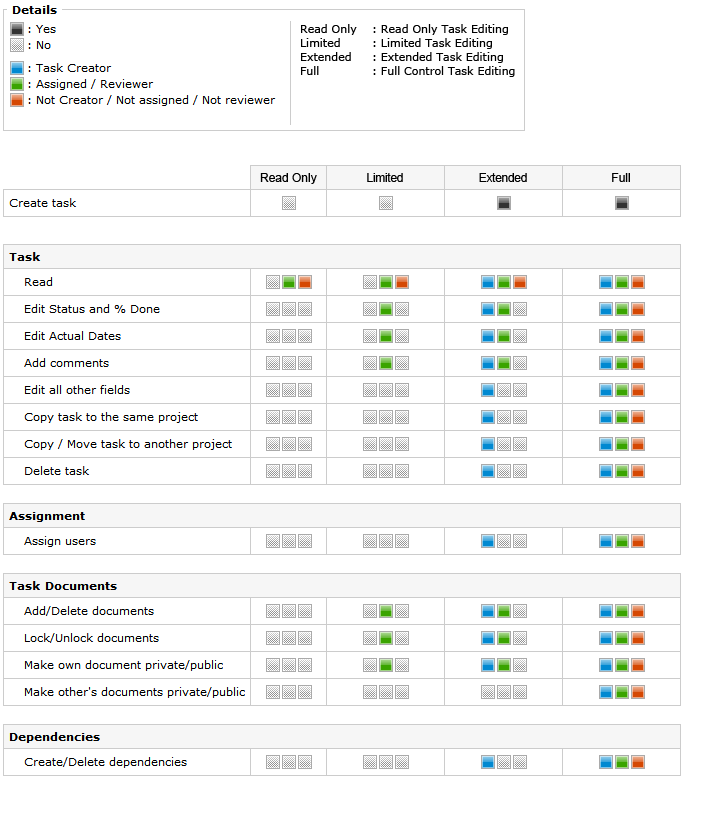 New Icons
Although a minor aesthetic change, the first thing that will jump out at you when you open the interface are the icons. This small change makes the experience "cleaner" in an indescribable way.  If you are not familiar with the icon, no worries, hover over it to reveal the Tooltip.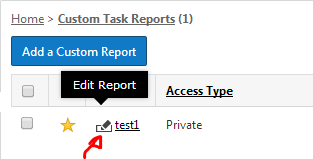 Here are other latest enhancements
You can now update estimated dates in bulk (added to "Update selected tasks…" dialogue).
Recent projects section has been added to various combo/selection drop-downs to facilitate quicker access to projects.
New JQuery pop-up edit box added on the Edit User screen in the Administration -> Users section.
Drop-down enhanced (filtering now possible) when selecting a predecessor task in the dependency page.
Project number "optional" was ported to the mobile version.
The complete list of changes and bug fixes may be seen in our Changes History page.