What we've been up to
Here are just some of the improvements we've made to AceProject in the last month.
Time Report
As part of a multi-phase time report overhaul, it is now possible to select the fields you wish to see displayed in time reports, their order from left to right as well as the sorting criteria of time items in the report results.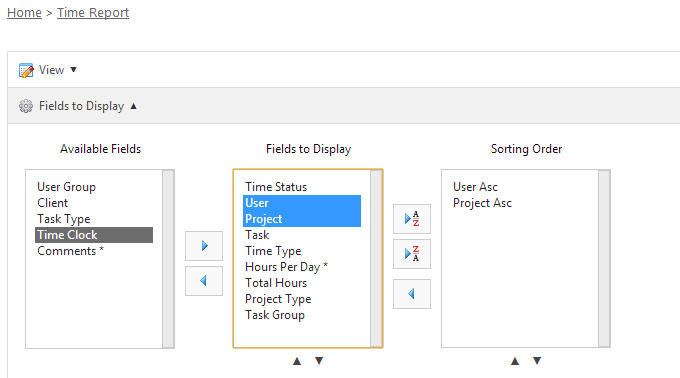 Time Clock
Time Clock users will now enjoy the convenience of having the project and task selection drop downs list items based on recency. That will certainly reduce scrolling and facilitate the location of projects and tasks that time is to be recorded against.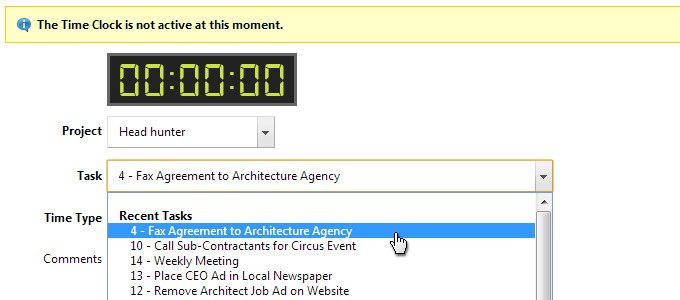 New Theme
A "Windows 8" theme has been added to our branding options.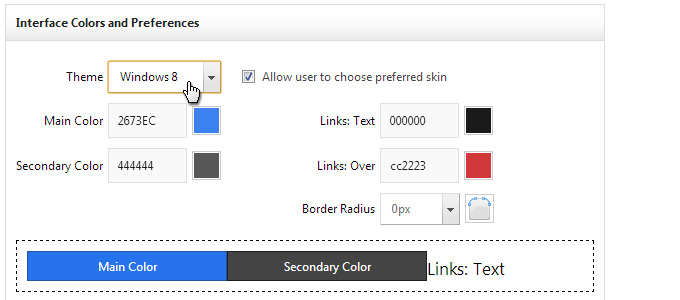 Also
Date range filters have been added in the right pane of project list pages.
Links in the task Details and Comment fields are now clickable directly in the Edit screen using Ctrl-click.
The complete list of enhancements, modifications and bug fixes may be found on our Changes History.
What's coming
Our new task auto assignment option at the project level is merely a few days away. Look out for that under Project Tab > Assignments. The ability for project managers and administrators to record time for other users is also just around the corner.