Spring is in full swing and summer is fast approaching, all the while AceProject continues to push out exciting new enhancements to make your work more productive.  Take a look at the short video that shows you what is new and/or read below:
Video access through dashboard
We have begun a series of videos to complement the AceProject experience. Mostly tailored to the new user or those looking for a quick reference, these videos allow a quick view of how AceProject operates, its interface and concepts, as well as the recent enhancements.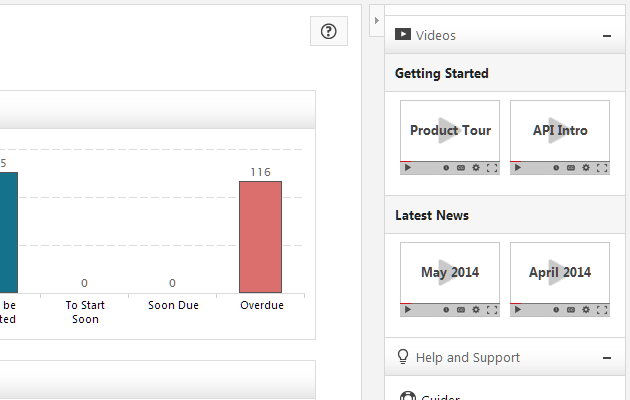 Menu standardization
The behavior of menus within the Home or Project "context" have now been mostly standardized.  This means that the same menu items will be available throughout the interface. Upon clicking on the item in the Project menu will automatically navigate the user to the function/page in the Home area, for example.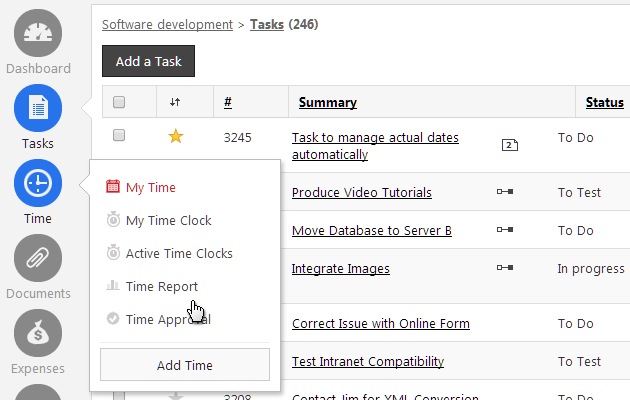 Normal user can manage clients
Before this release, clients could only be added/managed within the Administration section, naturally requiring the Administrator user right.  It can now be accessed through the More>Clients menu and users with the "can manage clients" right set in the Access Rights section of the User profile have access.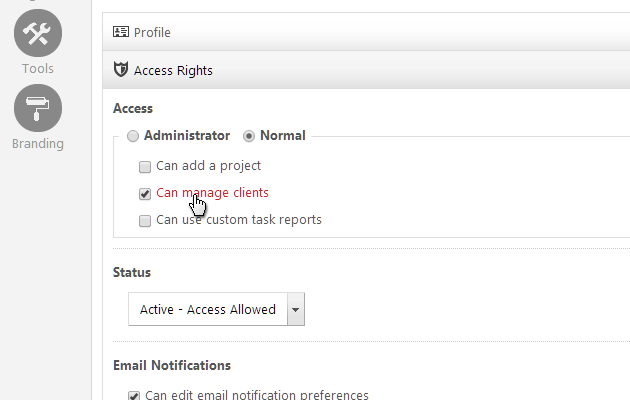 Time entry pop-ups
To enter time, a pop-up window is displayed rather than as it was previously by loading another page. This saves time since the user can enter time and dismiss the page without having to reload the previous page again and losing your spot.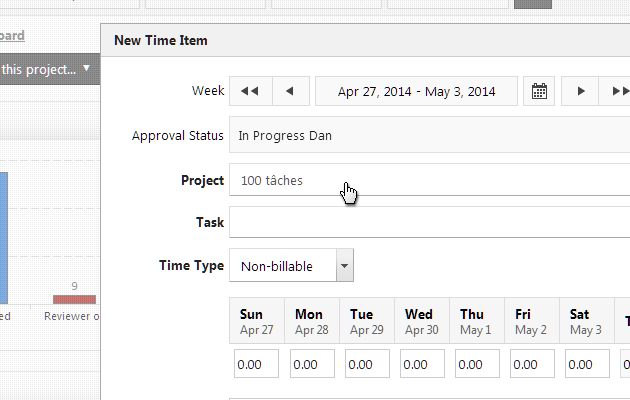 Change expense to another project
There was a limitation in that after an expense was added to a project there was no way to move it to another project if there was a mistake made. Now simply open up the existing expense item in My Expenses and change what Project (and task) the expense is associated with.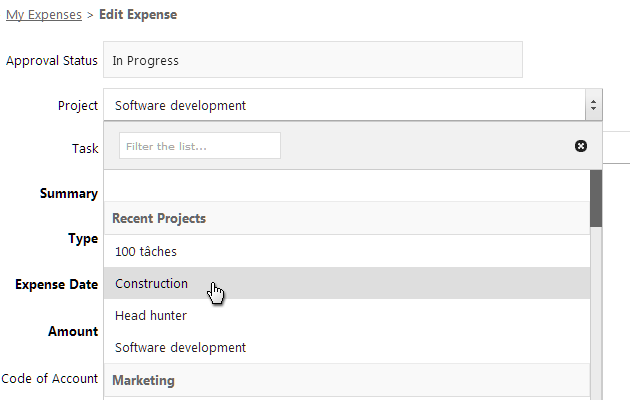 Project documents enhancement
The Project Document page now has the same functionality as the Task Document page that was updated in April. It is possible to edit a project document name, description and version directly, as well dynamically lock/unlock  documents without page refreshing. For convenience a new sorting functionality was added as well the document tree was placed more conveniently within the page.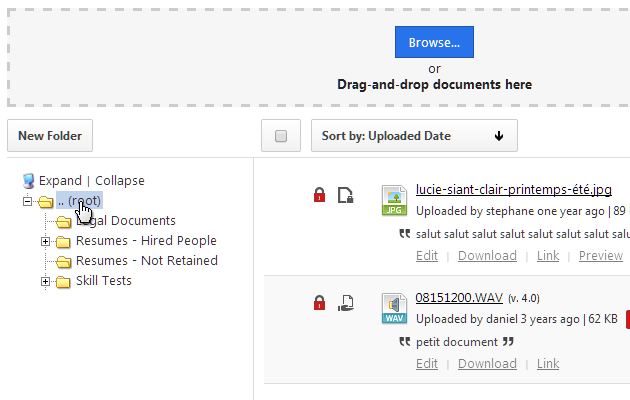 Copy task recurrence setting
When creating a new project from a template the user now has a choice to copy task recurrences.  The copy recurrences have options to either set a starting date or remove the date, meaning that the user will have to activate the recurrences manually within the new project.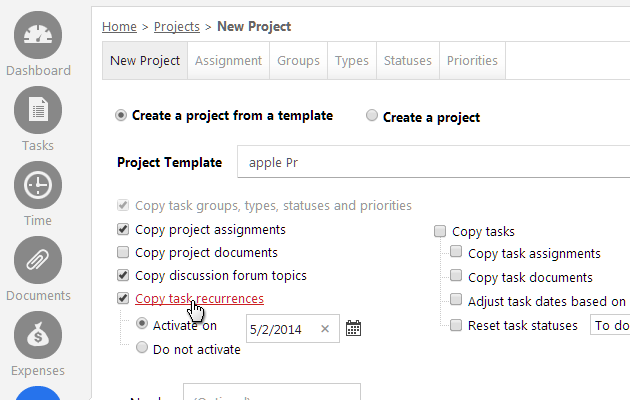 Performance enhancements
The overall performance of AceProject has increased in page loading due to optimization of menu loading and a number of other factors. This should be especially noticeable on accounts with a large number of users, projects and tasks.  Menu items are now loaded dynamically, meaning you will not have to wait before pages load.
The complete list of changes and bug fixes may be seen in our Changes History page.