Summer is nearing its end and Fall is quickly coming upon us. There are a number of items of interest that you may have noticed in this last release. From minor adjustments to some major enhancements including documents that can now be associated with task comments, we are working hard to make your AceProject experience better! Either watch the following short video and/or read below to see what has been added this month.
Pop-Up Dialogues
In our continued effort to remove unnecessary page refreshes and keep you in your context, a few new pop-up dialogue boxes have been added, specifically Edit Expense and Move/copy task.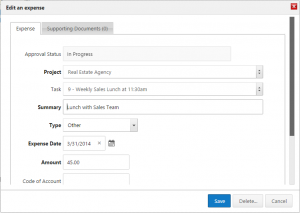 Marked Task levels
Marked tasks used to have a simple on or off state. This has now been enhanced to include six color levels that can be cycled through to indicate priority or different levels for your personal tasks. You can then filter by these tasks and order them according to color. This is applied as well to marked Custom Task Reports that then show up in descending order on your Dashboard. The marked Projects also work in the same way.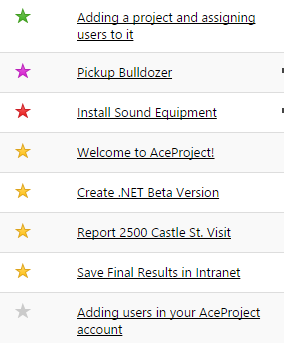 Documents Associated with Task Comments
Documents are now associated with comments in a task. Now, if you add a comment and a document at the same time,  the document icon is displayed by the comment in question.

New Image Preview Tool
Upon previewing an image, a new preview tool for image attachments has also been added. This new preview tool has slideshow navigation buttons and expand tool to view fitted images.  The image in enlarged and using the scroll bars you can move throughout the image.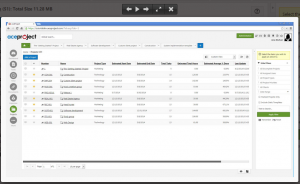 Behind the Scene Changes
Allowing to work with recurring tasks within static templates.
Importing tasks and users is now handled directly via the API (application programming interface)
The complete list of changes and bug fixes may be seen in our Changes History page.