We decided to standardize AceProject Mobile's menu and follow the trends in that regard. Lately, we've been noticing several mobile apps that brought up a new kind of collapsible menu at the upper left (Facebook is a well-known example). This menu usually acts as a dashboard that contains key actions in the application. We felt the need to add such a menu to AceProject Mobile, for ergonomy reasons.
Among other things, this menu includes the Global Search (which we added to AceProject in late 2011), the open projects (similar to the multi-project tabs in AceProject) and quick access to "My Preferences". When using a smartphone, the menu is collapsible. If you use a tablet or a traditional computer, the menu is always visible. We also added a page loading animation for the usability-savvy.
Here's how the new menu looks like (tablet mode):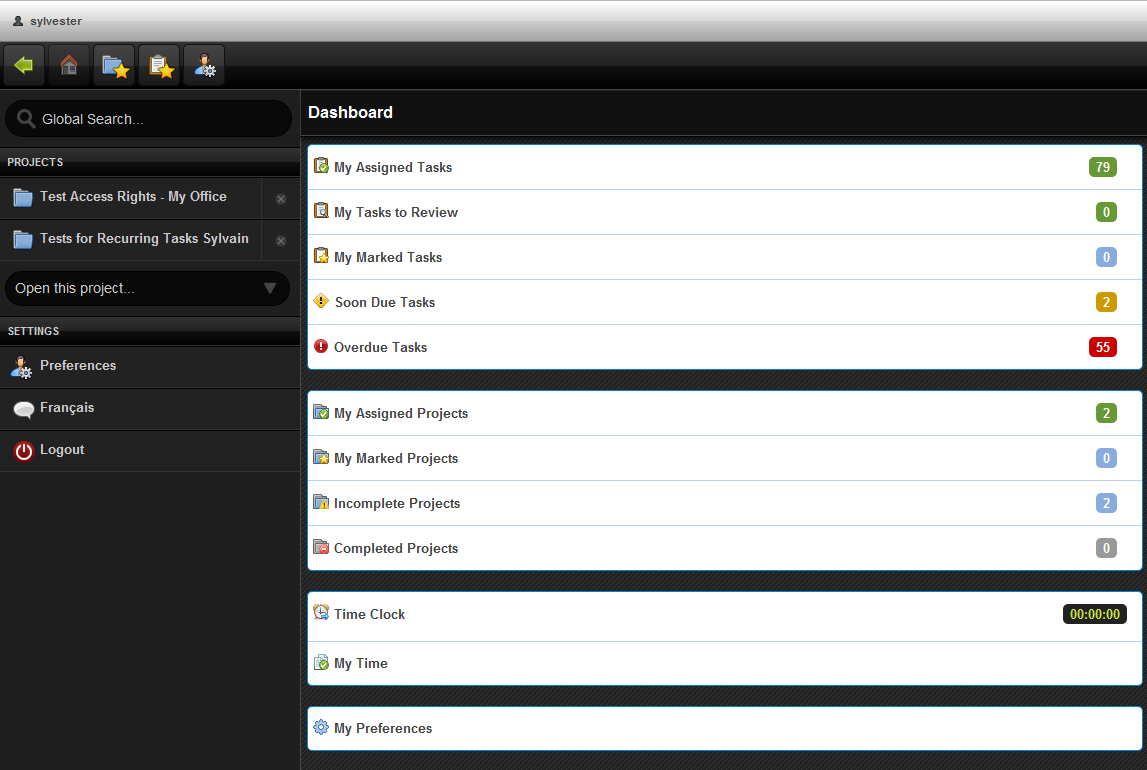 Coming soon, we'll enter Apple's App Store thanks to a native app for iPhone and iPad. This app will have the same behavior as the Android app. Basically, it will simply act as a gateway between the device and the web app.
We are also working hard on recurring tasks. We plan to launch them as beta initially. We'll keep you posted!